Recreation Department
Contact Info
Brad Helfenberger
Parks & Recreation Director
Antioch Community Center
4703 Lone Tree Way
Antioch, CA 94531
(925) 776-3050
Office Hours:
Monday-Friday
8:30am-5:00pm
Join Our Team!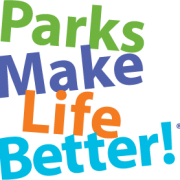 Junior Recreation Leader Program






The Junior Recreation Leader Program provides youth ages 12 through 14 with the opportunity to develop leadership skills through volunteer work experience. Participants gain experience through the application and interview process, receive training in a variety of leadership skills and work at our Preschool Academy, Coyote Hills Summer Camps, Senior Center and other recreation programs.
Youth work under the direct supervision of the Camp Directors and Recreation Leaders. Junior Recreation Leaders are expected to treat this position as a job. It is essential for participants to be committed, punctual, and responsible. Junior Recreation Leaders (JRL's) are volunteers who help various programs for the City of Antioch Recreation Department. They shadow part-time staff, assist when needed, and gain valuable experience throughout their time as a Junior Recreation Leader.
The work hours are generally Monday through Friday, between 7:30am-4:00pm at various sites throughout Antioch. However, there may be some weekend and evening work shifts as well. Junior Recreation Leaders are expected to be punctual and must be picked up at the end of their shift.
Applicants need to indicate their availability for the summer. We understand that families schedule vacations and other activities over the summer, so a short period when the applicant is unavailable will not disqualify the student. However, there is mandatory training during June 13-17. Space is limited. Failure to attend the mandatory training (June 13 – 17) will result in dismissal from the program.
Application must be fully completed; incomplete applications will not be considered. Walk Waiver, Activity Registration Form and Letter of Recommendation(s) are required. The application deadline is May 20th. If you have any questions, please contact Hilda Pacheco at (925) 779-7076.  Scan/send complete forms to hpacheco@antiochca.gov.
Junior Recreation Leader Application