Recreation Department
Contact Info
Nancy Kaiser
Parks & Recreation Director
Antioch Community Center
4703 Lone Tree Way
Antioch, CA 94531
(925) 776-3050
Office Hours:
Monday-Friday
8:30am-5:00pm
Join Our Team!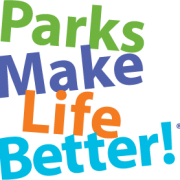 ---
Antioch Trails Challenge Guidebook
How it Works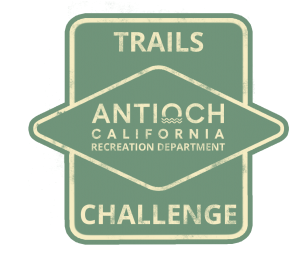 The City of Antioch Trails Challenge is an invitation to explore the local trails, get exercise and recreate while maintaining social distance. The Trails Challenge is free, designed for all fitness levels, and is a self-guided program to complete on your own schedule. There are a variety of trails recommended that feature hiking, jogging, biking and dog walking and vary in distance, difficulty and elevation gain. After completing the Trails Challenge, submit your Trails Challenge Completion Log here.
All individuals who submit a Completion Log between September 1st – December 31st will receive a 2020 Trails Challenge T-Shirt.
Healthy Trail Tips
Wear the right shoes. Hiking boots aren't necessary, but a comfortable pair of athletic shoes are recommended.
Due to the many local microclimates, dressing in layers is best. A walk that starts in cloudy, chilly weather may end under clear skies and temperatures in the 90's.
Bring a full water bottle and drink before, during and after your hike.
On warm days, avoid hiking mid-day when temperatures are high.
Wear sunscreen even on overcast days.
Stretch before beginning your hike or start out slowly to allow for proper warm up. Know your abilities' limits and don't overexert.
Potential Danger
Each trail also serves as habitat for local animals and plant species. Be aware of poison oak and wild animals as you hike. General rules of thumb for encountering wildlife:
Don't intentionally approach animals.
If hiking with a child or small dog pick them up.
Report sightings to the Antioch Police Department.
If you encounter a snake, slowly back away.
If you encounter a mountain lion, raise your arms and make yourself seem larger than you appear, make loud noises.
Trails at a Glance
Trail
Length
Difficulty
Elevation Gain
Hike/Walk/Run
Dog on Leash
Biking
Old Ranch Loop
2.2 Miles
Moderate
134′
Y
Y
N
Delta De Anza
Regional Trail
2.8 Miles
Easy
140'
Y
Y
Y
Mokulmne Trail
4.8 Miles
Easy
125′
Y
Y
Y
Old Homestead
Loop Trail
3.9 Miles
Moderate
764′
Y
Y
N
Antioch Marina
and Dow Wetlands Preserve Loop
5.5 Miles
Easy
75′
Y
Y
N
Trail Details
Old Ranch Loop Trail
Parking is located at the Antioch Community Park Parking Lot, located off of James Donlon Blvd. Access the trailhead by heading west, past the softball fields. Trail highlights include a scenic loop that features views of a reservoir, delta and neighboring golf course.
Delta De Anza Regional Trail
Begin this out and back trail from the Antioch Community Park Parking Lot, located off of James Donlon Blvd. Access the trail from the front of the parking lot between the Contra Costa Canal and James Donlon Blvd. Head east. Follow the trail for approximately 1.5 miles, passing the Sutter Medical Center; when you reach Deer Valley Blvd, turn around and head back to Antioch Community Park. This trail is paved, wide and flat, perfect for biking, jogging or taking the whole family (pets included) on a relaxing walk.
Mokulmne Trail
Begin this out and back trail from the Prewett Family Park Parking lot, located off of Lone Tree Way. Pick up the trail in the front of the parking lot, head east, parallel to Lone Tree Way. Make sure to make a slight right turn on Country Hills Drive to stay on the trail. Follow the trail to Ridgerock Drive and head back. This peaceful trail follows a serene greenbelt and is perfect for walking your dog.
Old Homestead Loop Trail
Parking is located on Frederickson Lane, approximately .5 miles off of Golf Club Road. Pick up the trailhead from the parking lot. This beautiful trail takes hikers, bikers and even horseback riders through Black Diamond Mines Regional Park. Along this moderate loop, you will find cows, wildflowers, and a gorgeous view of the delta once you reach the ridge. Please note that there are several steep inclines and the trail can get muddy after rain.
Antioch Marina & Dow Wetlands Preserve Loop
Parking is located at the Antioch Marina Parking Lot. Pick up the trailhead from here and explore the banks of the San Joaquin River, vast marshlands and over 470 acres of undeveloped land. The trail includes many benches with views of the delta. The 5.5 mile trail will take you through the wetlands and various bodies of water before looping back to the Marina Parking Lot.
Frequently Asked Questions
Q: Is there an app for my phone to assist me?
We are not partnering with any one app, but both All Trails and Gaia GPS are free to download and will work well.
Q: Should I submit my Completion Log immediately after I complete the Trails Challenge or should I wait until the Challenge officially ends on December 31st?
You can submit your Trails Log any time before December 31st, however we encourage you to submit it as soon as you complete all five hikes so that your name will be posted and you will be recognized on our website and social media feeds.
Q: Is there a maximum or minimum age requirement to participate in the challenge?
The Trails Challenge is open to all ages and we encourage families and individuals living in the same household to participate. Please make sure that the trail difficulty, distance and elevation gain are in line with each individual's fitness level.
Q: How will you know if I really completed the trails I list in my completion log?
We won't know for sure, but we will take your word for it. The Trails Challenge operates on an honor system. If you want to prove it to us, feel free to take pictures or videos on your hikes and tag our Recreation Department Facebook Page.
Congratulations To Those Who Successfully Completed The 2020 Trails Challenge