Recreation Department
Contact Info
Brad Helfenberger
Parks & Recreation Director
Antioch Community Center
4703 Lone Tree Way
Antioch, CA 94531
(925) 776-3050
Office Hours:
Monday-Friday
8:30am-5:00pm
Join Our Team!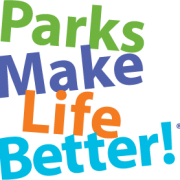 Even though our facilities are temporarily closed, we still want to provide you and your family with some resources to enrich your lives, and create memorable experiences!  Fun and laughter are a big part of distance learning and connecting – to your family, friends and community.  We know it can be hard staying at home with limited activities. The City of Antioch Recreation Department wishes to share the following resources with you and your family.  Join us through our Virtual Recreation Center, there is something for everyone!
Coyote Hills Camp – Classy Moves!
Water Safety for the Community
Workout With Coach Burden
Story Time with Miss Traci
Going to Pre-school << New

Llama Llama Gram and Grampa

Llama Llama Time to Share
Looking for sustainability activities for the summer break? Check out two of our education partners resources by clicking on their logos below.