Recreation Department
Contact Info
Brad Helfenberger
Parks & Recreation Director
Antioch Community Center
4703 Lone Tree Way
Antioch, CA 94531
(925) 776-3050
Office Hours:
Monday-Friday
8:30am-5:00pm
Join Our Team!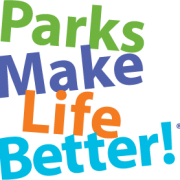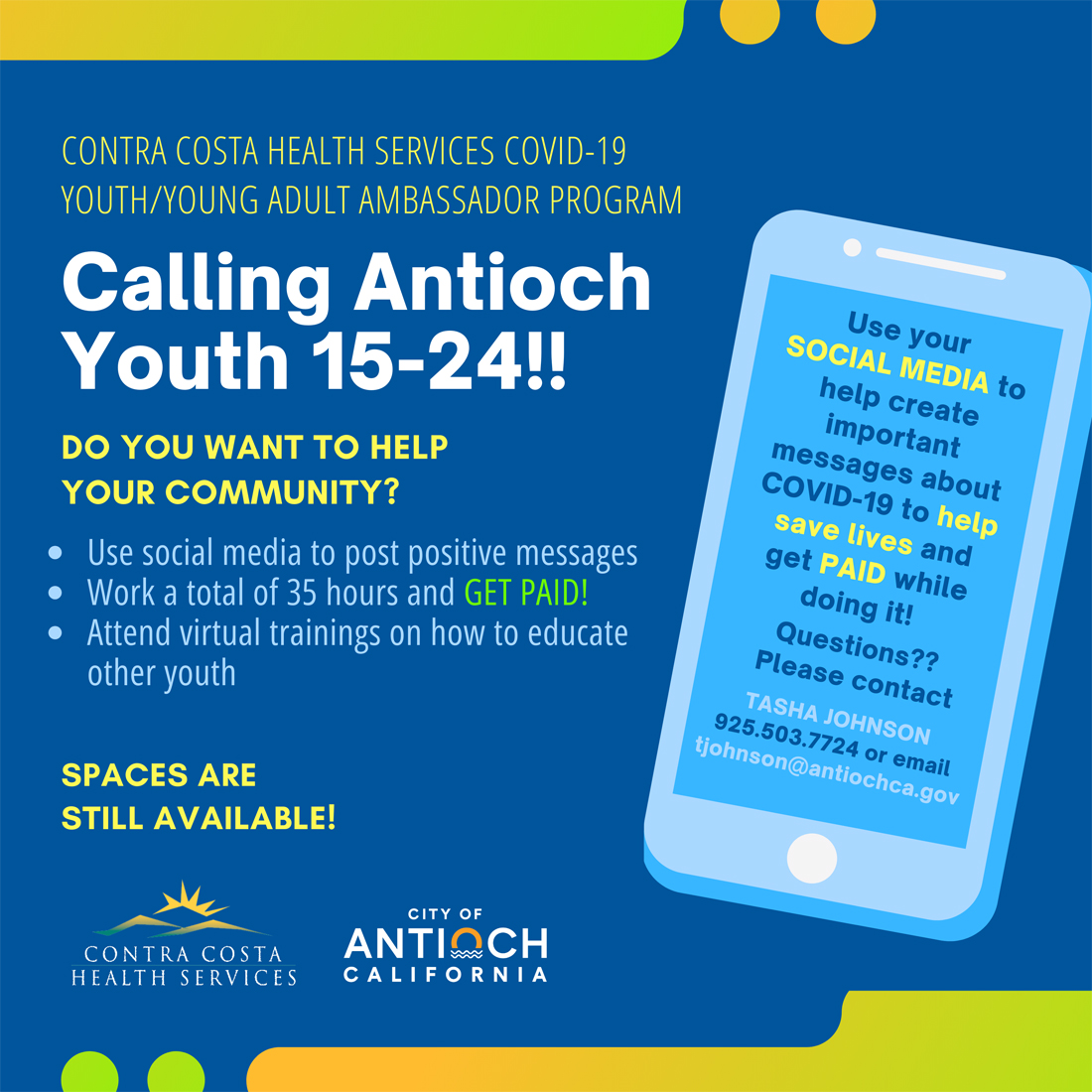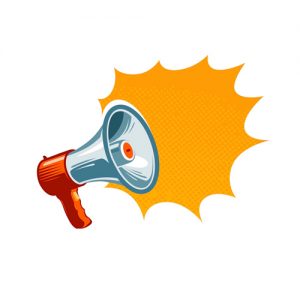 WE WANT TO HEAR FROM YOU! Our world is changing so quick and things happen suddenly. Life gives us great moments, but some events happen that can cause some of us to feel isolated, sad, confused, disappointed, defeated and even angry. All of these are normal feelings, thoughts and reactions.
Please complete the following sentence:
When pain is in the headlines, Antioch youth say…
What do you say to yourself? What do you say to your friends? What do you want to say to the City? Email your sentence or sentences to tjohnson@antiochca.gov.
Here are 4 things that you can do to manage during this time:
Turn it off.
Limit the amount of time you spend talking about or watching/listening to news media or social media if you are finding information about situations that are overwhelming or distressing.
Talk to someone.
It can be hard to manage stress alone. Talk to a parent, teacher, other trusted adult or even a friend about your problems and they may be able to help you find new ways to manage your stress. If you don't have anyone to talk to then you can call 1-800-273-TALK.
Engage in physical or fun activity.
Exercise takes our mind off stress and releases chemicals in our brain that make us feel better. This can be anything from a stroll in the park to a bike ride or plug into your artistic side.
Eat healthy.
Eat and drink healthy food options like fruits, vegetables and lean meats (turkey, chicken, fish, etc…) Limit coffee or energy drinks because these will increase feelings of anxiety and make it difficult to relax.
The City of Antioch stands with you. You are not alone.
Life has changed so quickly for all of us. This includes teachers, friends, parents, grandparents and even YOU. School has been closed, your activities have been cancelled, you may not be able to leave the house and boredom might be kicking in, but we can all get through this if we all do our part.
What is Covid-19?
A new illness, that some people are calling- "THE RONA", can affect your lungs and airways. It's caused by a virus called coronavirus. It's highly contagious and the medical field doesn't have a cure for it yet.
Why should I care?
This virus could put you in the hospital for weeks. Even if you don't get sick, the choices you make about where you go could be the difference between life and death for someone else. It is important that we take care of each other during this time.
What can I do to stay healthy and safe?
The best way to prevent illness is to avoid being exposed to the virus. For now, this means to stay at home and ONLY be around the people you live with. Here are some more things that can help you stay safe:
Wash your hands often with soap and water for at least 20 seconds especially after you have been in a public place, or after blowing your nose, coughing, or sneezing. Sing "Happy Birthday" song two times while washing!
Avoid touching your eyes, nose, and mouth as much as possible
Don't get too close to anyone. Stay at least 6 ft. away from people.
Cover your mouth and nose with a tissue when you cough or sneeze, throw it away and wash your hands immediately.
Clean AND disinfect things that you might always touch like game controllers, cell phones, doorknobs and light switches.
What about Antioch?
Like most cities in California and even the rest of the United States, the City of Antioch wants to keep you safe and healthy. Governor Gavin Newsome has asked that the State of California shut down most of our daily activities to help stop the spread of Covid-19. The City of Antioch has closed park playgrounds, city buildings, community centers, skate park, dog park, and the Antioch Water Park.  We have cancelled all recreation activities that includes, Antioch Council of Teens (ACT). We will re-schedule and open all activities and programs when the "all-clear" has been given.