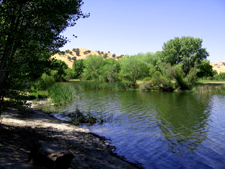 Antioch is located on the banks of the San Joaquin River in Northern California. Just off of Highway 4, in Contra Costa County.
With a population of over 100,000 people, Antioch has become the heart of Eastern Contra Costa County, offering a variety of employment, shopping and vast recreational activities.
Land remains plentiful and affordable, compared with other parts of the Bay Area. Retail and office space in
Antioch typically leases for 20 to 30 percent less than comparable space in central Contra Costa County.
Antioch is one of the few Bay Area communities that offers affordable housing. There are a variety of house styles throughout Antioch, from condominiums to single family residences, priced for a variety of income levels.
The pace of development in Antioch has spurred activity for financial and insurance institutions, contractors, and other types of service-oriented businesses. Increased development has created increased employment in schools, hospitals and other local service sectors.

There's always something to do in Antioch; like the County Fair, playing a round of Golf, or roaring down slides at the Prewett Family Water Park. There really is something for everyone who lives, works and plays in Antioch!