Finance
Contact Info
Dawn Merchant
Finance Director
Administration Division
Tel (925) 779-7055
Fax (925) 779-7054
Accounts Payable
Tel (925) 779-7000 ext 1-2041
Accounting Division
Tel (925) 779-7055
Fax (925) 779-7054
Business License
Tel (925) 779-7059
Fax (925) 779-7054
Email
Operations Division
Tel (925) 779-7055
Fax (925) 779-7054
Water Services
Tel (925) 779-7060
Fax (925) 779-7054
Finance Department
---
Business License Information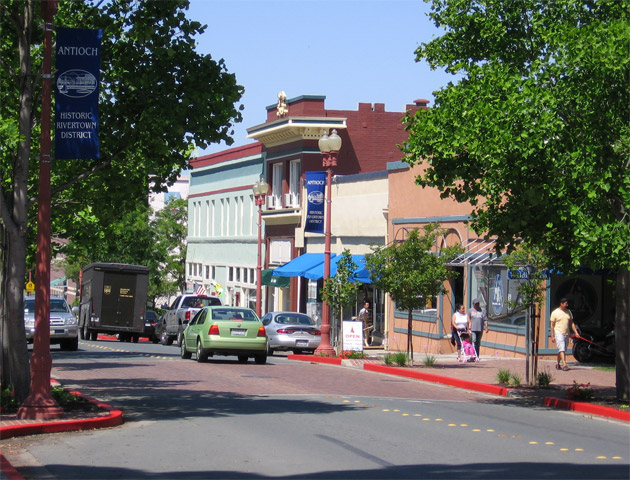 Who Needs a Business License?
Anyone conducting business within the City of Antioch needs a current business license. A new business license is also required if the business changes location, ownership or name.

Landlords – Residential and Multi Family Business License Required
Measure O, a voter approved update to the existing business license tax ordinance which became effective December 9, 2014, requires residential landlords to pay a per unit, per year tax for single family dwelling units (houses) of $250.00 and for multi-family rental units (apartments, duplexes and condos) $150.00.
In addition, the minimum business license tax for those businesses subject to the annual gross receipts calculation is now $100, excluding non-Professional Home Occupation businesses for which the minimum tax shall remain at $25.00. The Business License application, for all business types (including rentals), can be found by scrolling down to the Business License Application link.
What To Do
Before you apply for a business license or enter into any lease agreements there are several matters you must first check.
Apply for the Business License
Business License applications can be obtained through the Finance Department on the first floor of City Hall.  It can also be downloaded from our website. Once you are ready to apply, complete the form and take it to the Planning and Building Departments for review and approval. When this is complete, return the application to the Finance Department with a check for the appropriate fees.
Massage therapists and/or establishments are required to complete a City of Antioch Registration of Massage Therapist form and provide copies of state certifications with the business license application. Applications will not be processed without these documents.
Effective January 1, 2018
On September 19, 2012 Governor Brown signed into law SB-1186 which adds a state fee of $4 on any applicant for a local business license or renewal thereof.  The purpose is to increase disability access and compliance with construction-related accessibility requirements and to develop educational resources for businesses in order to facilitate compliance with federal and state disability laws, as specified.  Under federal and state law, compliance with disability access laws is a serious and significant responsibility that applies to all California building owners and tenants with buildings open to the public.  You may obtain information about your legal obligations and how to comply with disability access laws at the following agencies:
Effective January 1, 2018, all business license applications and renewals are subject to the $4 fee excluding those business currently exempt from annual license fees under the Municipal Code (i.e., non-profit organizations, etc.).
Online Applications
Printable PDF Applications
Business License Tax & Fees Calculator

Receiving the Business License
The Finance Department will process your application in approximately four weeks. Once the application is processed, the business license will be mailed to your business location.
To help promote your business, the Chamber of Commerce, located at 101 Waldie Plz Ste 4, is available to assist you.
(This explanation does not constitute final or complete interpretation of all legal requirements which may apply to your particular business.)
The City's zoning ordinance regulates land uses. Some businesses are not allowed in certain zones or require Zoning Administrator or Planning Commission approval. Parking requirements for the business will also need to be considered. If you plan to operate a business in your home, a home occupation use permit is required before obtaining a business license. Contact the Planning Department on the second floor of the City Hall for more information.
» Planning Department hours are Mon-Fri 8:00 am 5:00 pm

Permits
Building Permits
Any remodeling or construction planned for the business may require a building permit. Before doing any construction check with the Building Department.
Sign Permits
If you plan to put up or change a sign, first contact the Planning Department. Some buildings or commercial centers may have an approved sign program. If a sign program has not been approved, a sign permit may be required. Most often sign applications can be reviewed by planning staff, but some will require Design Review Board approval.
Retail Sales Permit
Sales or use tax may apply to your business activities. You can obtain more information on this by contacting the State Board of Equalization.

Public Health
All food service businesses, including restaurants, snack bars, delis, and grocery stores must be licensed by the Contra Costa County Environmental Health Services. If you plan to serve or sell alcoholic beverages, an alcoholic beverage license is required through the State Department of Alcoholic Beverage Control. Businesses, such as photographic processing, chrome plating or service stations, which generate small hazardous waste or require underground storage of hazardous materials, require a permit from the Contra Costa County Occupational Health Services.

Fictitious Business Names
Any name used other than your personal proper name (i.e.; Jim Smith, D.D.S.) must be filed with the County Clerk's office.

Tax Identification Numbers
If you are self-employed, you have to make your Social Security contributions through the self-employment tax.  If you are planning to have employees, you will need an employee tax ID number from the Federal and State governments. Contact IRS and EDD.

Worker's Compensation Insurance
All employers are required to carry Worker's Compensation Insurance.  It covers your employees for work-related injuries.
COUNTY OFFICES
COUNTY OFFICES
Environmental Health Svcs
County Health Department
2120 Diamond Blvd #200
Concord, CA
(925) 646-5225
www.co.contra-costa.ca.us
Contra Costa Fire District
2010 Geary Road
Pleasant Hill, CA
(925) 757-1303
www.co.contra-costa.ca.us
County Clerk/Records Dept
Fictitious Business Name
555 Escobar St.
Martinez, CA 94553
(925) 646-2365
www.co.contra-costa.ca.us
Occupational Health and Hazard Services
4333 Pacheco Blvd
Martinez, CA  94553
(925) 646-2954
Permit Assistance Center
CCC Administration Building
651 Pine St, North Wing, 2nd Floor
Martinez, CA  94553
(925) 229-5950
(925) 229-5952 fax
www.calgold.ca.gov/pac.asp
cntrapac@pac.calepa.ca.gov
STATE OFFICES
STATE OFFICES
State Board of Equalization (SBE)
Seller's Permit
1515 Clay St #303
Oakland, CA 94612
(800) 400-7115
www.boe.ca.gov
Alcoholic Beverage Control (ABC)
Alcohol License
1515 Clay St #2208
Oakland, CA 94612
(510) 622-4970
www.abc.ca.gov
Employment Development Dept (EDD)
state tax ID#
(916) 654-8706
www.caljobs.ca.gov
Community Care Licensing
Day Care License
State of CA
Dept of Social Services
1515 Clay St #1102
Oakland, CA 94612
(510) 622-2602
ccl.dss.cahwnet.gov
Secretary of State
Articles of Incorporation
or filing Non-profit Status
(916) 657-5448
www.ss.ca.gov
Worker's Compensation Insurance
175 Lennon Ln
Walnut Creek, CA 94598
(925) 977-8343
FEDERAL OFFICES
FEDERAL OFFICES
Internal Revenue Service (IRS)
federal tax ID#
1-800-829-1040
www.irs.ustreas.gov
Social Security Administration
355 E Leland Rd
Pittsburg, CA 94565 1-800-772-1213
MISC OFFICES
MISCELLANEOUS OFFICES
Small Business Administration (SBA)
455 Market St, 6th floor
San Francisco, CA 94105
(415) 744-6820
www.sba.gov
Contra Costa SBDC
300 Ellinwood Way, Ste. 300
Pleasant Hill, CA 94523
(925) 602-6806
contracostasbdc.org