Cannabis Standing Committee
---
Members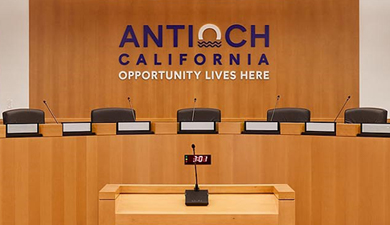 Mayor Pro Tem Wilson
Council Member Torres-Walker
Cannabis Standing Committee Meetings
In response to the COVID-19 Health Order issued by the Contra Costa County Health Officer, the City of Antioch will not be hosting in-person Cannabis Standing Committee Meetings. Instead, the meetings will be held as virtual meetings through the Zoom platform.
There are two ways to submit public comments to the Committee:
Prior to 1:00 the day of the meeting: Written comments may be submitted electronically to the Secretary to the Cannabis Committee at the following email address: cityattorney@ci.antioch.ca.us. Please indicate the agenda item and title in your email subject line.
After 1:00 the day of the meeting and during the meeting: Comments can be submitted to the Cannabis Committee through the Zoom meeting. Please use the link to register and attend the meeting.