Recreation Department
Contact Info
Nancy Kaiser
Parks & Recreation Director
Antioch Community Center
4703 Lone Tree Way
Antioch, CA 94531
(925) 776-3050
Office Hours:
Monday-Friday
8:30am-5:00pm
Join Our Team!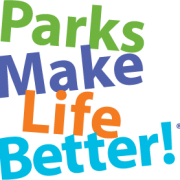 Welcome to the City of Antioch's Recreation Department!
Antioch has so much to offer residents of every age! Explore a new park, take a class, plan a day at the water park, volunteer, or support a local event.  The Recreation Guide is your go-to book for year round activities – searching for something new and exciting is easy.  Stay connected with family and friends through recreation and park activities, and give back to the community by participating in volunteer efforts.  Let us help you discover Antioch all over again.
Our mission is to unify and strengthen the Antioch community by creating quality experiences that inspires lifelong learning. A dedicated team of staff provides programs and services for youth and family enrichment, health and fitness, sports and recreation, and senior citizens. We work side-by-side with the parks and public works staff to keep parks and facilities well-maintained, and we support the community in many civic activities and events.
Weekly Highlights!
Antioch Recreation would like to update all residents on services, programs, classes, events and public gatherings in light of the coronavirus situation.
All City buildings are closed
All reservations and permits have been canceled through April 7th. Staff will work with customers to ensure proper rescheduling, credits, and refunds.
All programs, classes and services scheduled to start in March and April have been canceled. Staff will be working to ensure that proper credits and refunds are applied for all customers.
The Antioch Water Park will be closed through April 7th. All scheduled classes, programs and rentals through this date have been cancelled. Please check back here for updates regarding our schedule and future program news."
The Antioch Senior Center will be closed through April 7th. Meals are being provided to individuals that register with Meals on Wheels; home delivery is now in place.
Playgrounds, park restrooms, and areas to gather in all Antioch neighborhood and community parks are closed. The Antioch Skate Park is closed, the Markley Creek Dog Park is closed, and all parking lots with gates are closed.
We care about each resident and strongly encourage everyone to follow the latest guidance from health authorities, including frequent hand-washing, staying home if ill, and practicing social distancing.
Exciting news! The Summer Recreation Guide is being delivered – mail delivery has not been suspended. We look forward to an action-packed, thrilling summer in Antioch. Opportunity plays here….be sure to join us. On-line registration will be accepted but check back for information about walk-in registration.