Community Development
Contact Info
Related Items
Building Inspection Services Division
The Building Inspection Services Division inspects all structures constructed within the City which are not in the public right-of-way, utilizing the Building, Plumbing, Electrical, and Mechanical Codes.
The City of Antioch requires a building permit for all structures constructed on your property. This includes, but is not limited to all pools (including doughboy pools), spas, gazebos, patio covers/enclosures, storage sheds (including pre-fabricated sheds) and wood decks.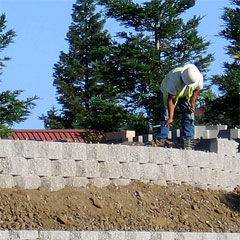 Exceptions to this rule are as follows:
Retaining walls three feet (3′) or less
Slabs on grade
REPLACEMENT of fences
Six feet (6′) maximum height in rear and side yard
Three feet (3′) maximum height in front yard
Landscape sprinkler system
Building permits are required prior to beginning any construction. In order to obtain a permit, three (3) set of the following plans will be required:
PLOT PLAN: shows aerial view of structure in relation to property lines and existing dwelling
FOUNDATION PLAN: shows detail of support of the structure
FRAMING PLAN: shows how the structure is to be constructed, i.e. size and spacing of members, species of wood, fastener size and spacing, and an explanation of the type and location of hardware
ROOF PLAN: shows how the roof of the new structure will tie in with the existing dwelling, including attachment detail and flashing detail
For complex structures, a sectional view of construction may be required. Building permits are also required for installing/replacing water heaters, remodeling/repairs of bathrooms and kitchens, reroofs, upgrading plumbing/electrical, termite report repairs
For further information, please call the City of Antioch Building Department at (925) 779-7065 or click here to send a message directly to the Building Division.