Engineering & Development Services Division
Contact Info
Scott Buenting
Interim Public Works Director
Capital Improvements/Traffic Transportation Engineering
200 H Street – Basement
Antioch, CA 94509
Tel: (925) 779-7050
Hours: 8:00 AM – 5:00 PM
Development Engineering
200 H Street – 2nd Floor
Antioch, CA 94509
Tel: (925) 779-7080
Hours: 8:00 AM – 5:00 PM
Maintenance Operations and Utilities
1201 W 4th Street
Antioch, CA 94509
Tel: (925) 779-6950
Hours: 7:00 AM – 4:00 PM
---
Engineering and Development Services Division
Engineering and Development Services Division is a division of the Public Works Department responsible for review and approval of public improvements for new residential, commercial and industrial development as well as the inspection of those improvements. Information is also provided to the public for flood plains in Antioch and the division has primary responsibility for the management of the National Pollutant Discharge Elimination System (NPDES) permit. Solid Waste Disposal, AB 939 Solid Waste Reduction Program, Landscaping and Lighting District Engineer's Report preparation, and Traffic/Transportation are also managed by Engineering and Development Services.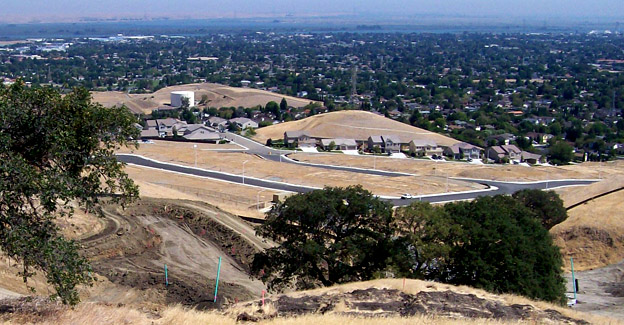 Traffic/Transportation Engineering:
Traffic Calming Policy/Speed Hump Application:
New Development:
Encroachment Permits:
Instructions Application
Streetlight & Landscape Maintenance Districts:
FY 2021/22 – as approved by City Council on May 11, 2021
Environmental Programs:
Inspections:
24 hr. notice minimum for inspections (925) 779-6124
(Pre-inspection/inspection/post-inspection for final)
(8:00AM- Midnight) for following day inspection.