Contact Info
Police Department
Tel: (925) 779-6900
Non-Emergency
Tel: (925) 778-2441 *9
Business & Lobby Hours
8 am – 5 pm Mon – Fri
Antioch Police Facility
300 L Street
Antioch, CA 94509
Joe Vigil
Acting Chief of Police
Captain Morefield
Field Services
Lt. Mellone
Professional Standards
Office of Emergency Services (OES)
---
Disaster Preparedness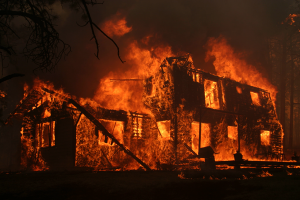 Cert: Citizens Emergency Response Team
Training provided to the Community of Antioch!
In a disaster, you may be on your own!!!
The Citizens Emergency Response Team will learn to help themselves and others! Through "CERT" you can receive:
Disaster First Aid Training
Light Search and Rescue
Disaster Preparedness
Your neighbors are learning what to do…are you?
Damage Assessment
Basic Firefighting
How to turn off utilities and more!!
Classes are being scheduled now for various locations in your community! For more information and to register for classes, contact Theresa Miller at eastcountycert@aol.com or call 925-698-7533.
CERT! NEIGHBORS HELPING NEIGHBORS!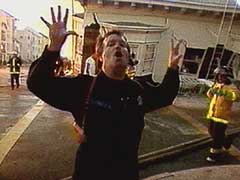 Disasters strike with little or no warning. Following a major disaster, local emergency responders will be completely overwhelmed. You need to be prepared to survive unaided for the first 3 days.
You have a choice, be part of the solution or part of the problem. Are you ready?
Getting started: Meet with your family. Discuss the types of disasters that could occur.
Explain how to prepare and respond.
Discuss what to do if advised to evacuate.
Practice what you have discussed.
Plan how your family will stay in contact. If separated by disaster:
1. Pick two meeting places:
A) A location a safe distance from your home in case of fire.
B) A place outside your neighborhood in case you can't return home.
2. Choose an out-of state friend as a "check-in contact" for everyone to call.
More Information
The information contained in this brochure is intended as a guide and is not all-inclusive. For more information contact:
City of Antioch Office of Emergency Services
300 L Street, Antioch, CA 94509
Tel (925) 779-6929
Fax (925) 779-6905
Complete these Emergency Preparedness Steps
Post emergency telephone numbers by every telephone.
Show responsible family members how and when to shut off water, gas and electricity at main switches.
Install a smoke detector on each level of your home, especially near bedrooms; test monthly and change the batteries two times each year.
Contact your local fire department to learn about home fire hazards.
Learn first aid and CPR. Contact your local American Red Cross chapter for information and training.