Recreation Department
Contact Info
Brad Helfenberger
Parks & Recreation Director
Antioch Community Center
4703 Lone Tree Way
Antioch, CA 94531
(925) 776-3050
Office Hours:
Monday-Friday
8:30am-5:00pm
Join Our Team!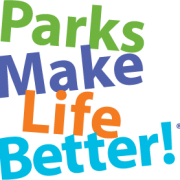 Classes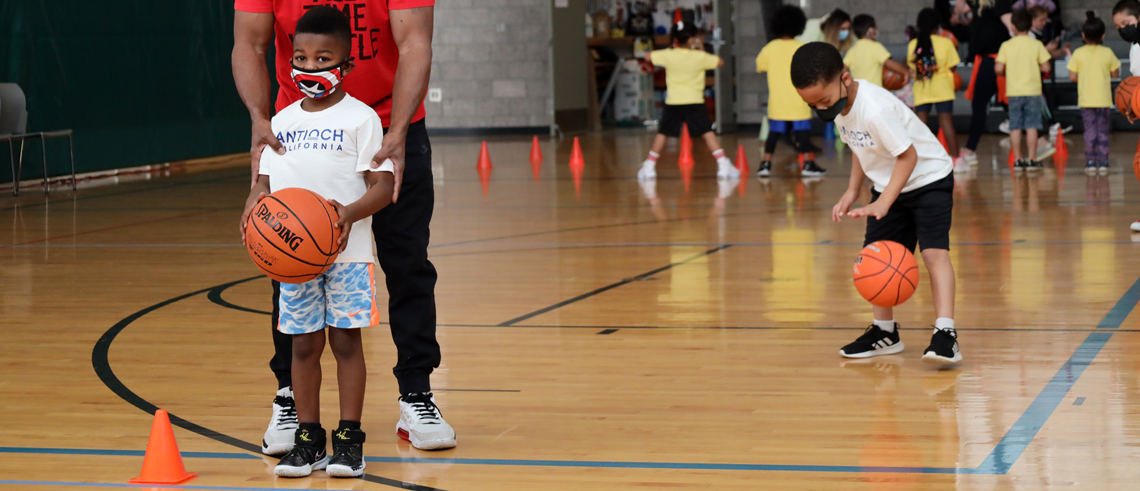 City of Antioch Youth Sports
The City of Antioch Youth Sports classes are designed to get local youth introduced to exercise and healthy lifestyles through sports play. Each class includes drills and structured play to teach fundamentals of each sport to young athletes with a focus on getting active while having fun.
Classes feature progressive levels for athletes to learn and grow their skills in each sport. All classes are instructed by Antioch Youth Sports Staff. Basketball classes include Little Dribblers (ages 4-6), Jumpshooters (ages 7-9) and Dunkers (ages 10-12). Soccer classes include Little Kickers (ages 4-6), Sweepers (ages 7-9) and Strikers (ages 10-12).
Click here for a full listing of this season's class offerings.
Contract Classes
The City of Antioch partners with several organizations to offer recreational and specialized training courses and camps.
Tennis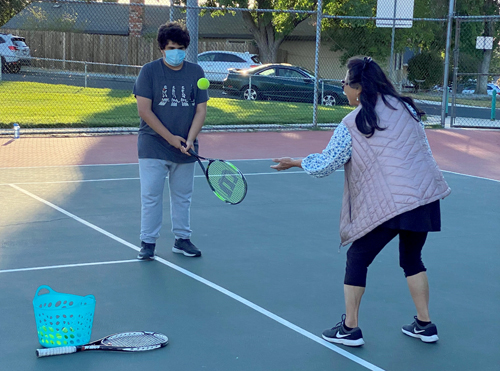 Zonia Alston leads tennis classes and camps for ages 6 through adult. Family Tennis classes are designed as a recreational program to introduce the game of tennis to young players while they learn and have fun with family members.
Classes can include children with their parents or relatives. Learn and develop strokes, skills, movement, eye-hand coordination, racket control and play games. Adults and seniors welcome.
Tennis Mixer classes are designed for more experienced players and feature skill and technique instruction along with live play.
Camps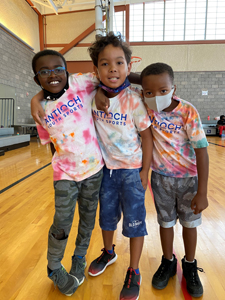 Coyote Hills Sports Camp
Join us for the new Coyote Hills Sports Camp from Antioch Youth Sports, a fun filled program designed to introduce young athletes to the fundamentals of a wide variety of sports while learning about teamwork, health and wellness. Each week will consist of fun team building games, nature hikes, disc golf, swimming and water play at the Antioch Water Park, as well as drills and games (modified for proper social distancing based on current health orders) to introduce campers to basketball, baseball, soccer, track and field, volleyball, kickball, dodgeball, ultimate frisbee and more. Camps take place over the Antioch Unified School District's summer, winter and spring breaks.
Coyote Hills Sports Camps will return in Summer of 2023.
Leagues
Junior Warriors Basketball League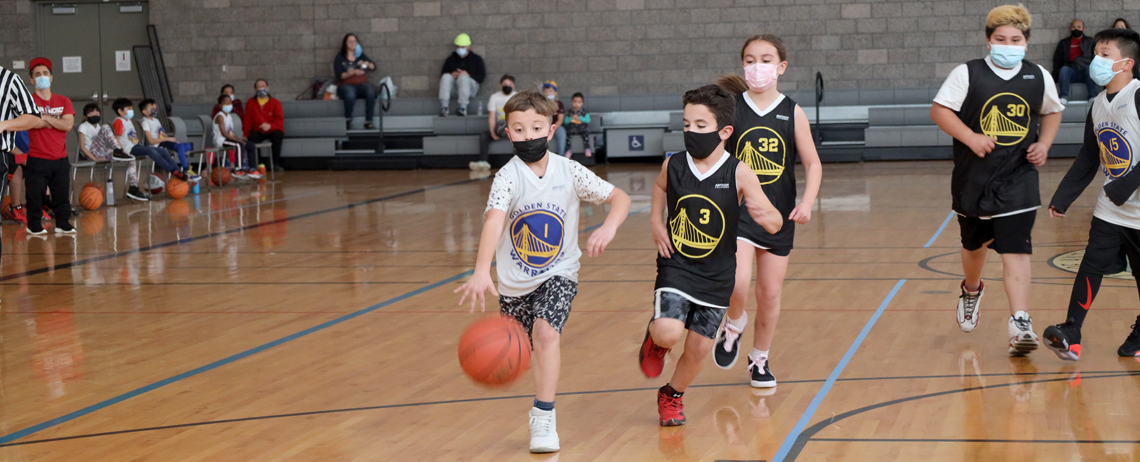 The Junior Warriors Basketball Program is a recreational league focused on skill development, fitness, and fun. The league features a weekly practice on weekdays followed by gameplay each Saturday. Divisions are based on grade, with offerings for boys and girls grades K-8th. Each participant receives an official Golden State Warriors Reversible jersey.
Two leagues are offered, one for the winter season running December-February and one for the spring season running April-May. More information can be found by clicking here.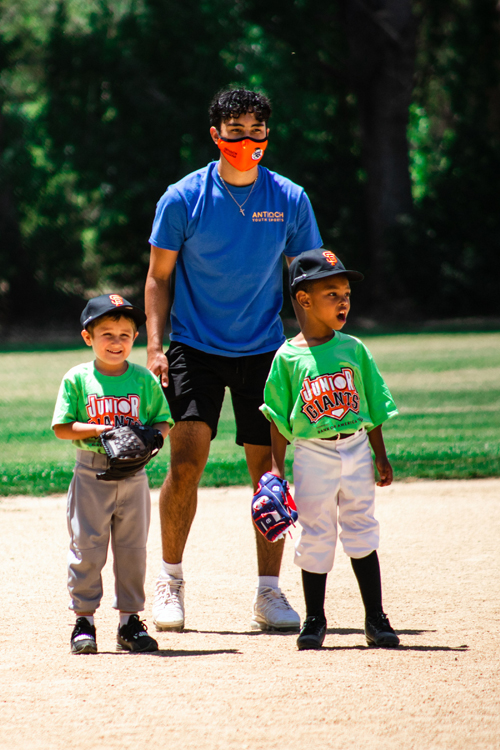 Jr. Giants Baseball League
The Jr. Giants is a free summer baseball program co-sponsored by the City of Antioch Recreation Department, The Antioch Police Activities League and the San Francisco Giants. The focus of the program is to get local youth active while focusing on character development, health, education and bullying prevention. This league is free for children ages 5-13.
Sign-ups begin in April of each year, the league runs June-August with one weekday practice and a one-hour game on Saturdays. More information can be found by clicking here.