Recreation Department
Contact Info
Monserrat Cabral, MA MPA
Recreation Supervisor
Nick Rodriguez Community Center
213 F Street *
Antioch, CA 94509
(925) 779-7074
Antioch Senior Center
415 W 2nd Street *
Antioch, CA 94509
(925) 778-1158
Office Hours:
Monday-Friday
8:00am-4:00pm

*Please Note: Building is annexed; addresses denote different entrances for the same building.
Join Our Team!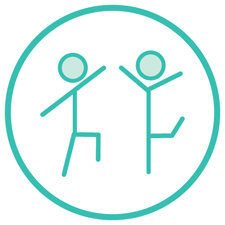 Activities
Being a part of an activity and staying active, as a person ages, will provide a lasting benefit in all areas of life. Being active can help the natural aging process, from strengthening social relationships to improving memory and to even preventing depression. Some other benefits of staying active are improvement of mood, strength, mental capacity, and healing.
The Antioch Senior Center offers an array of classes, workshops, and activities for all abilities and interests – 5 days a week! You can come relax and paint for a few hours week or learn how to Hula dance or play the ukulele? Come to 415 W. 2nd Street to find out how you can join – first 3 classes are free! Membership is open to everyone 50 or better.
Some activities – like our free lunch program, Bingo, monthly classes/support groups, and tax aide do not require membership to the Antioch Senior Citizen's Club.
If you have an idea for a program or event you would like to see at the Antioch Senior Center please contact Monserrat Cabral mcabral@ci.antioch.ca.us.