Recreation Department
Contact Info
Brad Helfenberger
Parks & Recreation Director
Antioch Community Center
4703 Lone Tree Way
Antioch, CA 94531
(925) 776-3050
Office Hours:
Monday-Friday
8:30am-5:00pm
Join Our Team!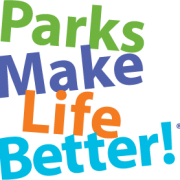 Rivertown Community Space
The City of Antioch is excited to announce the development of a new gathering place in Downtown Antioch. We invite you to share your vision for the future central attraction of historic Rivertown. This new outdoor public space is uniquely situated along the Sacramento- San Joaquin River. It will benefit our diverse community by fostering a vibrant, thriving downtown.
Join the Conversation
Click here for a community survey. Share your thoughts on what this new space should look like and what features it should include.
Stay Informed
Share your email address at the conclusion of the survey to be informed about future developments of this project.
Check back to this page soon for future community workshops to develop the concept.
For other questions/comments, please email Brad Helfenberger at bhelfenberger@antiochca.gov