Recreation Department
Nick Rodriguez Community Center
213 F Street *
Antioch, CA 94509
Antioch Senior Center
415 W 2nd Street *
Antioch, CA 94509
(925) 779-7074
Office Hours:
Mondays – Fridays: 8AM – 4PM

*Please Note: Building is annexed; addresses denote different entrances for the same building.
Join Our Team!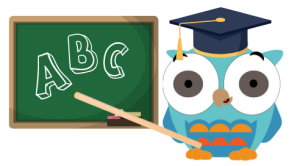 Mission Statement
Welcome to Antioch Recreation Preschool Academy where your child will be encouraged to use their imagination and develop an early love of school and learning while building self-confidence and self-esteem. Located at the Antioch Community Center, our academy accommodates the uniqueness of young children using a developmentally appropriate curriculum, all in a nurturing and loving environment. Aiding in socialization and emotional regulation, our wonderful team helps students build successful interactions with peers as they master pre-writing, pre-math, colors, shapes, numbers, and letters.
Youth Requirements
Antioch Preschool Academy welcomes youth 3.25 years of age to 5 years of age. (3.25 = 3 years and 3 months old) Children must be fully potty trained. Preschoolers will each get their own Academy Kit filled with materials for projects, art, and play. Supplies and materials brought from home are not required.
Preschool Overview
Preschool Academy offers registration for a 4-day week (Monday through Thursday) or a 2-day week (Monday/Wednesday or Tuesday/Thursday).

**Preschool Academy follows the AUSD calendar of holiday closures and breaks.