Recreation Department
Contact Info
Brad Helfenberger
Parks & Recreation Director
Antioch Community Center
4703 Lone Tree Way
Antioch, CA 94531
(925) 776-3050
Office Hours:
Monday-Friday
8:30am-5:00pm
Join Our Team!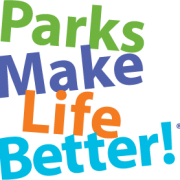 Picnic Rentals, Alcohol Consumption Permits, and Bounce House Permits
Most city parks are first come, first serve for private use. Organized sports or events organized for the public to attend require a separate permit. See Sports Facility Rentals or Special Event Application for further information. Picnic Areas may be reserved at Jensen Family Grove at Antioch Community Park and at Grand Plaza at Prewett Community Park. Alcohol Consumption and Bounce House Permits may be requested for all city parks.
City Parks
The City of Antioch offers 34 parks that are open to the public. Click here for the complete City of Antioch Park listing. All parks are open dawn to dusk.
Park restroom hours are listed below:
8am – 2:30pm – Daily Nov. 17 – Feb. 5
8am – 7:30pm – Daily Feb. 16 – Nov. 16
Picnic Rentals
Picnic area reservation requirements and rules:
All fees for picnic areas and alcohol permits must be paid when reserving. Reservations may be made during business hours at the Antioch Community Center. Cash, check, and credit cards are accepted.
Reservations must be made no later than 2 working days prior to the date of use (no later than Wednesday for the following weekend).
Users need to pick up and place all garbage in garbage cans provided in the area.
Users are responsible for damage to the picnic area during their reservation.
Permission is needed to bring any special equipment. Some equipment may require reserving party to provide insurance coverage to the City.
An Alcohol Permit must be obtained from the Recreation Department for use of alcohol in any City park for a fee of $20 (alcohol can only be served in conjunction with food).
Click here for Information and Application for Picnic Area Reservations, Alcohol Permits, and Bounce House/Air Jumper Permits.
Alcohol Consumption & Park Guidelines
Alcohol Consumption & Park Guidelines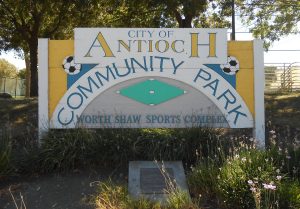 The City's parks are for the enjoyment of everyone – to keep them that way, please observe these few basic park rules posted at each site.
Alcoholic beverages are allowed only with a permit from the Recreation Department. Permit Fee: $20 per single use.
You may obtain an alcohol permit at the Antioch Community Center, 4703 Lone Tree Way, Antioch.
Alcohol Consumption Permits will only be issued if alcoholic beverages are served in conjunction with food at a picnic, barbecue, or concession stand environment (i.e. City parks or sports complexes). Only beer and wine are permissible.
Permits shall not be issued to groups for the sole purpose of consuming alcoholic beverages.
There are no refunds for alcohol permits.
Picnic areas are on a first-come, first-serve basis (except at Jensen Family Picnic Grove in Antioch Community Park).
Designated softball fields may be rented.
Air Jumpers/Bounce Houses
Air Jumpers
Air jumpers are allowed in the parks only with a picnic reservation and proof of current liability insurance from the air jumper/bounce house company. Insurance policy must be submitted to the Antioch Recreation Department at the time of reservation.
There is no electricity at any of the parks in Antioch.
Water jumpers or any other water equipment are not allowed in any of the Antioch City parks.
Horses, ponies, or any other livestock are not allowed in any of the Antioch City parks.
Video game trucks are not allowed at any of the Antioch City parks.
There is a noise ordinance in the City of Antioch. No loud music is allowed in the parks.
Insurance Policy requirements:
Minimum Scope and Limit of Insurance – The total must be a minimum of $1,000,000 of personal liability insurance, including property damage no less than $50,000 and bodily injury and personal & advertising injury with limits no less than $1,000,000 per occurrence.
The certificate of liability insurance must name the City of Antioch, 200 H Street, Antioch, CA 94509 as the Certificate Holder and must include an additional insured endorsement, naming City of Antioch, its officers, officials, employees, and volunteers as the Additional Insured with respect to liability arising out of the rental of the facility/location.
The facility being rented must be listed as Description of Operations and/or Location.