Join the City of Antioch in celebrating Independence Day in our historic Rivertown. Set up along W 2nd St. and W 3rd St. before 4:00pm to watch our annual 4th of July Parade pass by. Visit Waldie Plaza to experience live entertainment and enjoy local food vendors and trucks. Have an exciting time with friends and family in the Games Zone located at City Hall, before picking your spot to see the big firework show.
Parade Route
The parade will begin on July 4, 2023 at the intersection of W 2nd St. and E St. Antioch, CA at 4:00 PM. The Judge's Station will be located at the center of Waldie Plaza. A second parade performance stop will be on W 3rd St. next to City Hall. We will finish the parade on W 3rd St. at the corner of D St.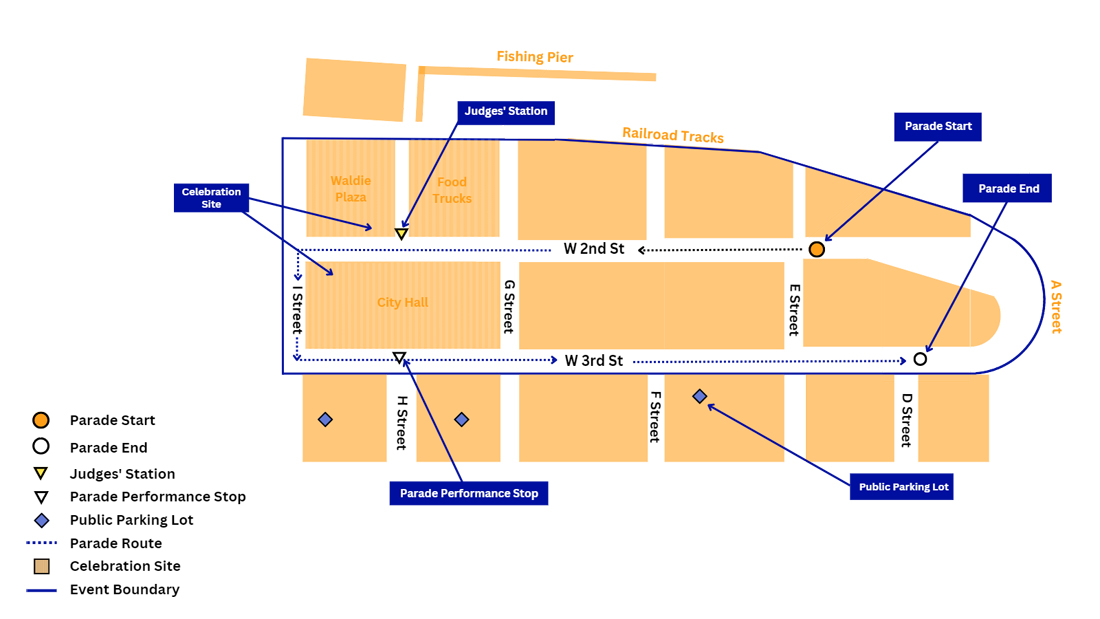 Celebration Site
The main celebration site will take place in Waldie Plaza and the parking lot of City Hall, encompassing W 2nd St. to W 3rd St. and G St. to I St. There are many occurrences within the celebration site including a live entertainment stage, local vendors, food trucks, kids zone, DJ stage and much more.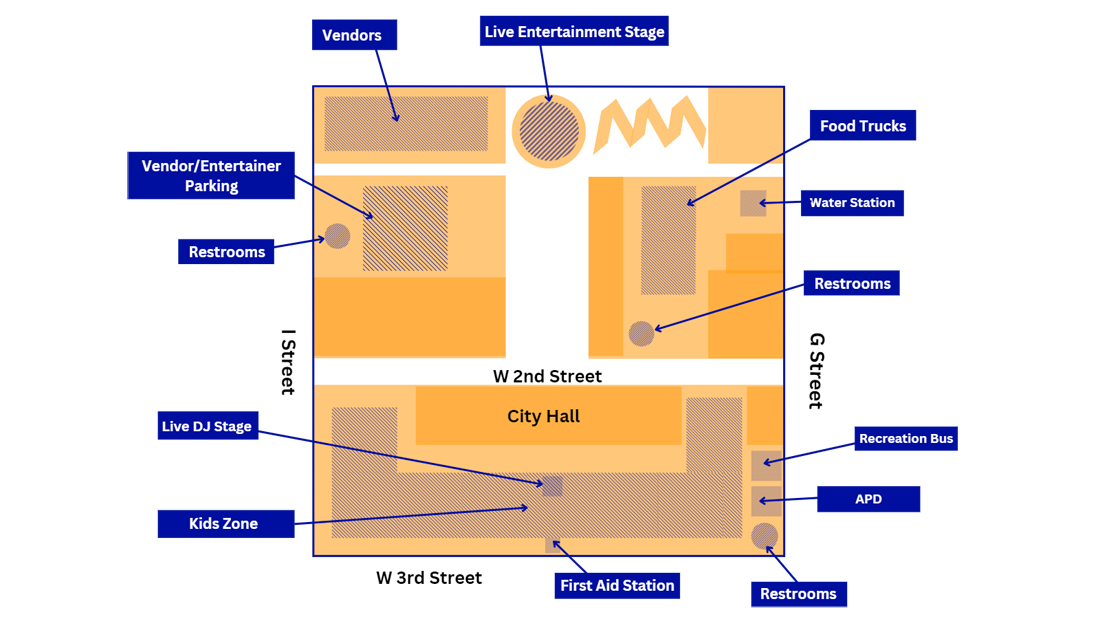 Live Entertainment
Tony Lindsay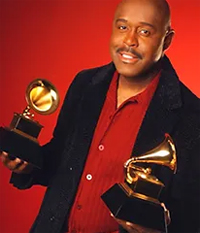 In 1980, RnB Jazz-Soul vocalist Tony Lindsay arrived in the San Francisco Bay Area from Kingston, New York and after 25 years as the lead vocalist for Santana, Lindsay has garnered 11 Grammy awards, traveled on several world tours and recorded on seven CDs.
Foreverland – The Electrifying Tribute to Michael Jackson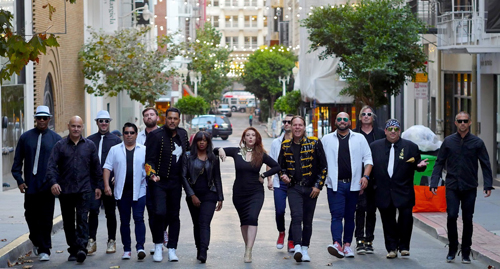 Since 2009, Foreverland has been mesmerizing audiences around the country with their larger-than-life tribute to the one and only Michael Jackson. Featuring three dynamic vocalists, a powerhouse rhythm section, and the hardest working horn section in the biz, Foreverland recreates hits from the Jackson 5 era through the end of Michael's incredible career in a way that honors the King of Pop's musical genius and legendary showmanship like no other tribute band has ever done.
Food Vendors/Trucks
Straw Hat Pizza, Freddie's BBQ, Charley's Food Trailer, Rita's Italian Ice, Sno Shack, Twisted K's Ice Cream, Sherry's Kids, California Steamers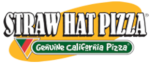 Local Community Vendors
| | |
| --- | --- |
| Schedule of Events | |
| 4:00 PM – 5:00 PM | Parade |
| 4:00 PM – 9:00 PM | Kids Zone |
| 5:00 PM – 5:15 PM | That Math Magician |
| 5:00 PM – 6:30 PM | Live Entertainment | Tony Lindsay |
| 7:30 PM – 9:00 PM | Kids Zone Stage | DJ Melly Mel |
| 7:00 PM | Announcements of Parade Winners |
| 7:15 PM – 9:15 PM | Live Entertainment | Foreverland |
| 9:15 PM | Fireworks Show |
**Times subject to change