Community
City Hall
Location: 200 H Street Antioch, CA 94509-1285
Mailing Address:
P.O. Box 5007
Antioch, CA 94531-5007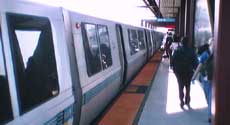 B A R T Web Site
eBART Web Site (eBART is a proposed rail or other rapid transit system that will run from the Pittsburg/Bay Point BART station through Pittsburg, Antioch, Oakley, Brentwood, and Byron)
San Francisco BART District
P.O. Box 12688
Oakland, CA  94606-2688
(510) 464-6095
Schedule Information
from Antioch call:  676-2278
The BART Board consists of nine elected officials from the nine BART districts, and serve a four-year term.
---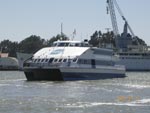 Tri-Delta Transit Bus System< The City is currently working with the Water Transit Authority (WTA) to explore the feasibility of providing ferry passenger service from the Antioch waterfront to San Francisco.
---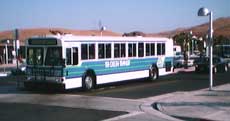 Tri-Delta Transit Bus Web Site
801 Wilbur Avenue
Antioch, CA  94509
Bus Route Information
754-4040