Contact Info
Monserrat Cabral MA, MPA
Youth Services Network Manager
Public Safety and Community Resources
Youth Services
---
Mayor's Apprenticeship Program (MAP)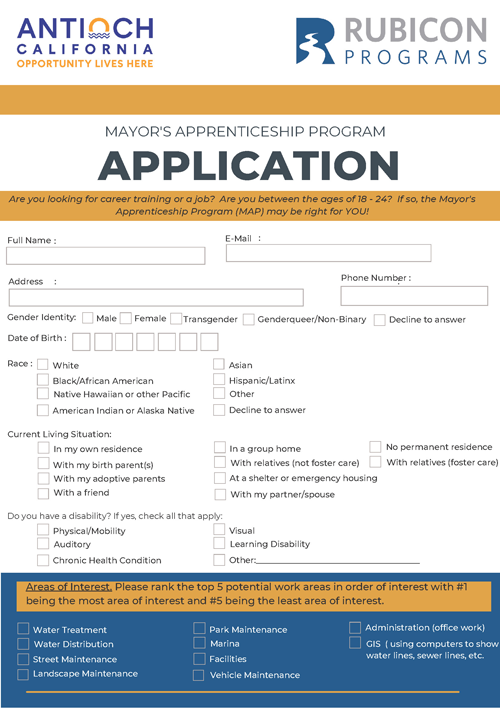 Young adults ages 18 – 26 are invited to apply to the City of Antioch's Mayor's Apprenticeship Program. Priority is given to participants who may have been justice involved, were/are in foster care, or have barriers to employment. In partnership with Rubicon Programs, participants receive:
60 hours of paid workforce development training and ongoing professional development.
Paid part-time position in the Public Works Department of the City of Antioch.
Work experience in an environment that encourages and supports individual success.
For further information, you can reach us at youth@antiochca.gov or by phone at 925-779-7082. Thank you for your interest in applying!