Recreation Department
Contact Info
Nancy Kaiser
Parks & Recreation Director
Antioch Community Center
4703 Lone Tree Way
Antioch, CA 94531
(925) 776-3050
Office Hours:
Monday-Friday
8:30am-5:00pm
Join Our Team!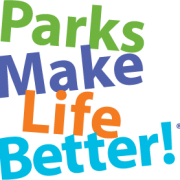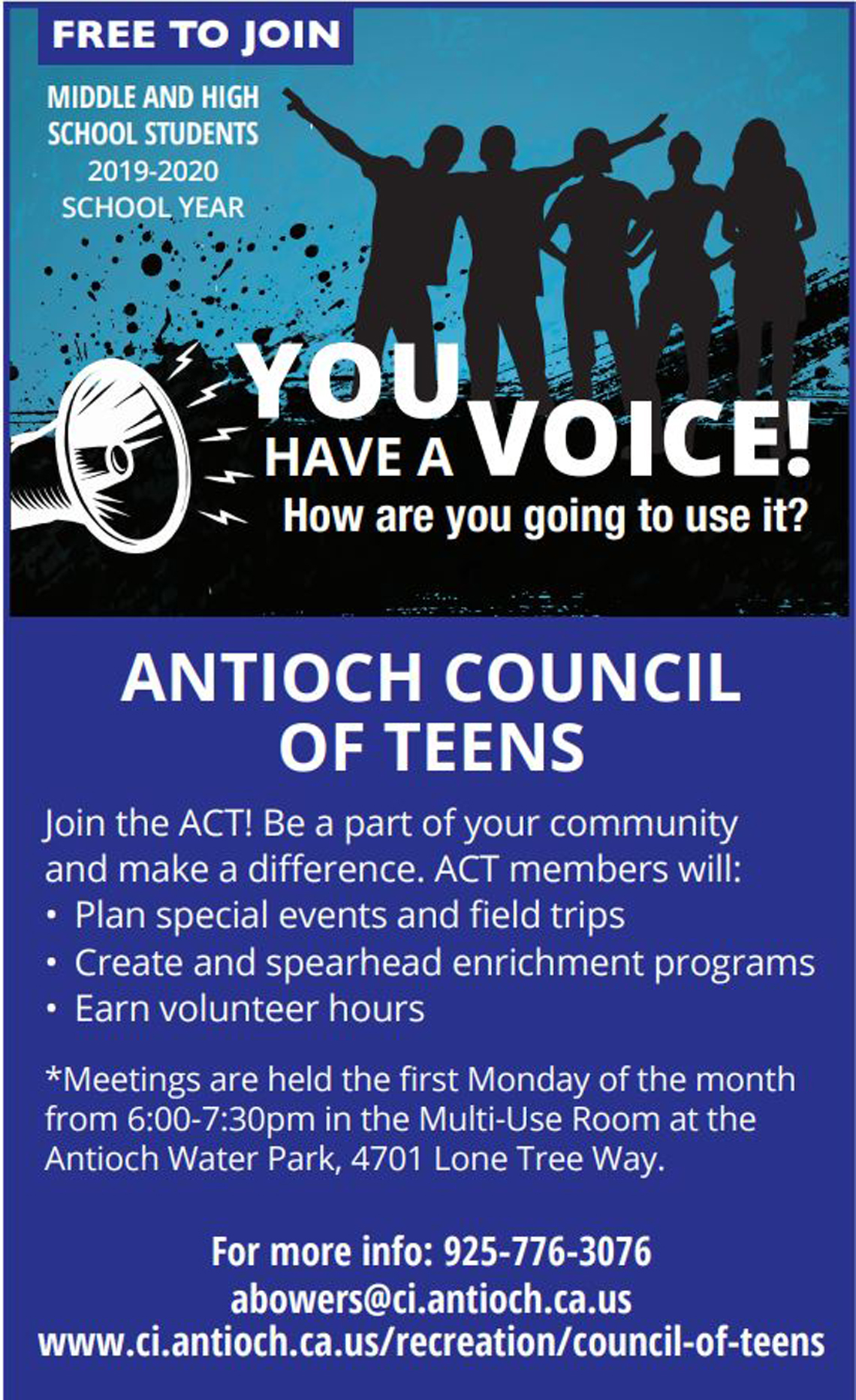 Curious about the Antioch Council of Teens? Attend a meeting! ACT meets the first Monday of every month at the Antioch Water Park.
Mission Statement:
To provide an inviting space where Antioch's youth can identify issues, express interests, and engage with the community.
Member Qualifications:
1. Members must reside within the Antioch City limits
2. Members must be students (grades 6th-12th)
Member Requirements:
1. Have a 2.0 GPA
2. Be a member of 1 sub-committee
3. Contribute 4 hours of volunteer time in the community
4. Cannot miss more than 3 meetings in a row
Next Meeting:
Monday, January 7th
*Food and Drinks provided
Upcoming Events:
Teen Friendly Business Award Presentation – During the City of Antioch's Parks and Recreation Commission Meeting
Date: Thursday, January 16, 2020
Time: 7PM
Location: Antioch Community Center located at 4703 Lone Tree Way (City Hall is still under construction).
Martin Luther King Jr. Day of Service Litter Pick-Up
Date: Monday, January 20, 2020
Time: 9AM – NOON
Location: Prewett Community Park located at 4703 Lone Tree Way – Check-in at Water Park
For more information contact  Aaron Bowers at abowers@ci.antioch.ca.us or 925-776-3076