Recreation Department
Contact Info
Nancy Kaiser
Parks & Recreation Director
Antioch Community Center
4703 Lone Tree Way
Antioch, CA 94531
(925) 776-3050
Office Hours:
Monday-Friday
8:30am-5:00pm
Join Our Team!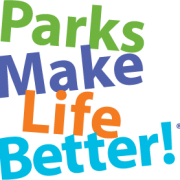 Curious about the Antioch Council of Teens? Attend a meeting! ACT meets the first Monday of every month at the Antioch Water Park.
Mission Statement:
To provide an inviting space where Antioch's youth can identify issues, express interests, and engage with the community.
Member Qualifications:
1. Members must reside within the Antioch City limits
2. Members must be students (grades 6th-12th)
Member Requirements:
1. Have a 2.0 GPA
2. Be a member of 1 sub-committee
3. Contribute 4 hours of volunteer time in the community
4. Cannot miss more than 3 meetings in a row
The Antioch Council of Teens are off for the Summer and will continue in September. Please join our Junior Recreation Leaders (JR's) program. JR'S are volunteers who help out at different. They will essentially be a Coach in training. They will shadow coaches, assist when needed, and gain valuable experience throughout their time as a Junior Recreation Leader.
Check out our Instagram page at https://www.instagram.com/act.cares/
For more information contact  Aaron Bowers at abowers@ci.antioch.ca.us or 925-776-3076