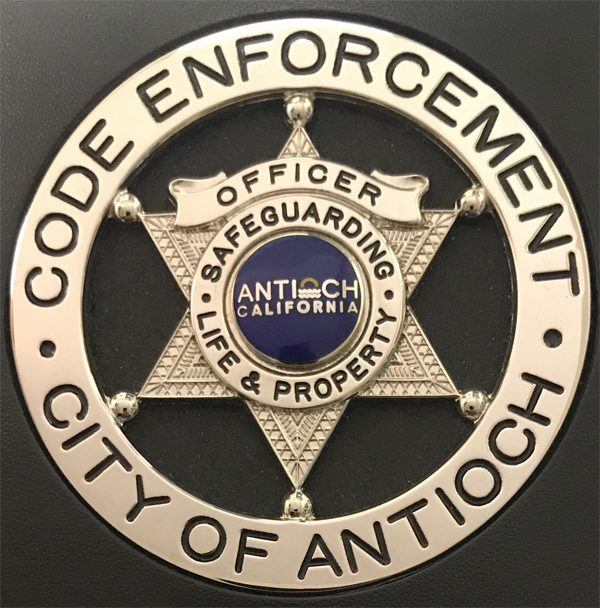 The City of Antioch Code Enforcement Division is part of the Community Development Department and operates out of Antioch City Hall. The Code Enforcement Division is responsible for investigating complaints of violations of the Antioch Municipal Code (AMC) on commercial and residential property including: Zoning/Land Use, Health & Safety, Housing Code, Building Code, Electrical Code, and Plumbing Code. The Antioch Police Department and Contra Costa County Fire Department handle life and safety issues that are serious and urgent.
The City of Antioch Code Enforcement Division's mission is to protect and enhance the quality of life, health, safety, and welfare of our community. This is achieved through education and partnerships with our residents, businesses, neighborhoods, other city departments, and outside agencies to achieve compliance.
Fines and Fees
The Code Enforcement Division seeks voluntary compliance and provides a reasonable amount of time to meet compliance requirements. If you receive a violation notice, contact the assigned Code Enforcement Officer to discuss the violation and determine what steps are necessary to bring your property into compliance. Typically, violations must be corrected within 10 calendar days. If a violation remains after the date noted on the notice, you may receive an Administrative Citation in an amount not to exceed $1000 for each day that the violation remains. Re-inspection fees are added to the Administrative Citation.
Failure to pay fines and fees will result in the City taking legal including but not limited to, collections, judgments, and special assessment liens on the property to collect unpaid fines or fees.