Antioch Marina
Located at the Foot of "L" Street
#5 Marina Plaza
Antioch, CA 94509-7905
Contact Info
Tel (925) 779-6957
Fax (925) 779-6854
Overnight and Temporary Berths
---

Overnight and Temporary berths available
Current Overnight Rates:
Overnight rates for Vessels less than 45' are $25.00 per night and 45' and over are 35.00 per night
$10.00 nonrefundable Electronic Key or Pin Fee
Call or Email Us to reserve your nights stay!
Temporary Berthing (up to 60 days):
Temporary berthing for up to 60 days may be available depending on vessel size and duration of stay. Temporary berthing is generally granted for 30 days and may be extended with approval for an additional 30 days. All berth fees are paid in advance. Key or Pin fee is required at time of stay.
Please Email or call for availability and further information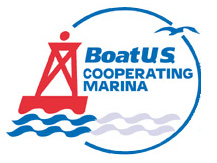 Verified Boat U.S Customers save $5.00 Off Transient Slips per Night