Contact Info
Police Department
Tel: (925) 779-6900
Non-Emergency
Tel: (925) 778-2441 *9
Business & Lobby Hours
8 am – 5 pm Mon – Fri
Antioch Police Facility
300 L Street
Antioch, CA 94509
Joe Vigil
Acting Chief of Police
Captain Morefield
Field Services
Lt. Mellone
Professional Standards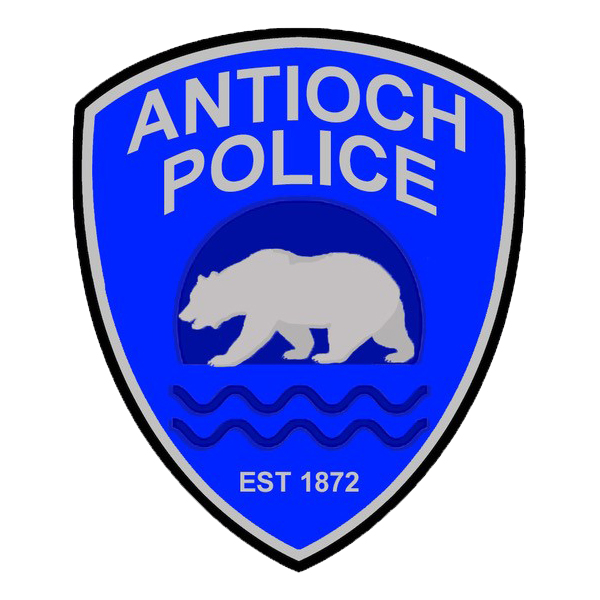 Antioch Police Records Unit
Records and Counter Hours
Monday – Friday 8:00am-5:00pm
Closed Holidays
Phone: (925) 779-6830
Location:
Antioch Police Department
300 L Street
Antioch, CA
94509
**For Non-Emergency Officer Service call Dispatch at (925) 778-2441 Option 9
**For Juvenile Record Release or general Antioch Police Department information call Records at (925) 779-6830
**Abandoned Vehicles call Parking Enforcement at (925) 779-6981
**Animal Services call (925) 779-6989
**Property and Evidence Questions call (925) 779-6979
**Sex Offender Registration by appointment call (925) 779-6921
Records Supervisor: Amanda Nelson
Phone: (925) 779-6927
Request a copy of a Police Report, Event or Traffic Accident
By Requestor: Victim/Driver/Property Owner;
First, please call the Records Unit at 925/779-6830 to verify your report is complete.  If the Report has been completed, you can come in to the Antioch Police Department, Front Counter and fill out a request form. When your request is ready for pick up, you will receive a call from the Records Unit with the fee amount.  The record will be held for pick up for 90 days until then destroyed.
To request a report by email; Print form, fill out and sign, send your Report Request Form and a copy of your valid CA Driver's License or Identification Card to the Antioch Police Department Records Unit at APDRecords@antiochca.gov
Requestor: Insurance Company/Law Office;
First, please call the Records Division at 925/779-6830 to verify the report is complete and the fee amount. If the Report has been completed, you can mail the request to the Antioch Record Division.
*Report requests should include:
Request on your company's letterhead,
a waiver signed recently by your client within 90 days
a copy of your client's valid driver's license.
Self addressed stamp envelope
Check for fee
Request Calls For Service
A Clearance Letter states any Arrests made by the Antioch Police Department. You can request a Clearance Letter of yourself at the Antioch Police Department Front Counter. Bring your valid CA Driver's License or Identification Card. The Fee of $ 80. is due at the time of request.
The Registered Owner of the vehicle can go to the Police Department's Front Counter for the release. Bring your valid Driver's License and Plate number or VIN. The vehicle release fee is $209. If you do not have a valid Driver's License, you may bring someone that has a valid Driver's License, to have the vehicle released to them on your behalf.
File an Online Police Report
If you do not have any Suspect information, you can file some police reports on line at www.Antiochca.gov -> Police Department -> File a Police Report.
Follow the prompts and fill out each field.  Once the report is completed, it will be emailed to you.
FILE POLICE REPORT ON LINE
Records Unit Frequently Asked Questions (FAQs)
Contact the CCC Jail MDF 925/335-4600. We don't hold anyone at the Police Department
Helpful Contact Phone Numbers
***Suicide Hotline Call 1-800-273-8255 or Text 988 *Available 24/7
Abandoned Cars 925/779-6981 Parking Enforcement
Animal Services 925/779-6989 Open Tues-Sat 10am-5pm *By appointment only
Alarm Permits (888) 519-4324 PM AM Corp PO BOX 142317, Irvine, TX 75015
Child Protective Services (CFS) 24 Hour 877/881-1116
CHP Martinez 925/646-4980
Code Enforcement 925/779-7042 Parking on lawn/trash/loud party
Contra Costa County Courts 925/608-1000
Contra Costa County Crisis Center (Homeless Help & Shelter Services) Call 800/833-2900 or 211. You can text your zip code to 898211
Contra Costa County District Attorney's Office 925/957-8540
Contra Costa County Sheriff Adult Protective Services 925/602-4179
Contra Costa County Sheriff Children & Family Services 925/431-1600
Contra Costa County Sheriff Civil Unit 925/313-4200
Contra Costa County Sheriff Coroner 925/335-1500
Contra Costa County Sheriff Records 925/335-1570
Dispatch Non-Emergency Antioch PD 925/778-2441 ext 9
Family Justice Center Antioch: 925/281-0970 on Lone Tree Way
Parking Citations-Clancy Services 510/423-7275
Parking Enforcement 925/779-6981 Abandoned Cars/Camping/towed vehicles
Property & Evidence 925/779-6979
Registration 290 *By appointment only 925/779-6921
Registration Gang 925/779-6894
Victim Witness Assistance 925/957-8650
How do I check if I have a Warrant?
Contact the Courts at 925/608-1000
How do I get a background check on myself?
Need a Restaining Order served?
Contact the Contra Costa Sheriff's Civil Unit at 925/313-4200 or you can hire a process server.
Obtain a copy of a Restraining Order?
Contact the Courts at 925/608-1000
When will charges be filed on my case?
Contact the DA's Office at 925/957-8540
Records Mission Statement
The Antioch Police Department's Records Bureau is committed to providing prompt and courteous customer service with dedication to professionalism, integrity, and innovation. We strive to maintain a high quality of service to our department, our citizens, and to others.