Contact Info
Emergency   911
Non-Emergency
Tel: (925) 778-2441
Business & Lobby Hours
8 am – 5 pm Mon – Fri
Antioch Police Facility
300 L Street
Antioch, CA 94509
Steven Ford
Chief of Police
Anthony Morefield
Field Services Captain
Trevor Schnitzius
Support Services Captain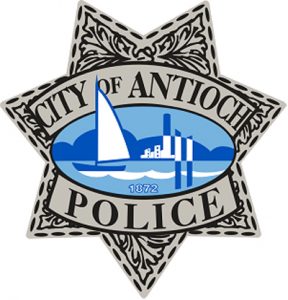 Tel: (925) 779-6830
Hours: M – F  9AM to 1PM
Counter Hours: M – F  8AM to 5PM
Location:
Antioch Police Department
300 L Street
Antioch, CA
94509
Records Supervisor: Lynn Dansie
Tel: (925)779-6927
Did you know the Records Bureau is where you call to get general police department information and answers to questions such as:
How do I get a copy of a police/traffic accident report?
Can I locate my accident report online at http://policereports.lexisnexis.com/?
What is my case number?
What is the status of my police/traffic accident report request?
Is there a fee for my report?
How do I contact an officer?
My car was towed, what do I do now?
How do I get a vehicle release?
Records Mission Statement
The Antioch Police Department's Records Bureau is committed to providing prompt and courteous customer service with dedication to professionalism, integrity, and innovation. We strive to maintain a high quality of service to our Department, our citizens, and to others.