Environmental Resources
Contact Info
Julie Haas-Wajdowicz
Environmental Resources Coordinator
Environmental Resources Line
Related Items

Environmental Resources
---
Seasonal Conservation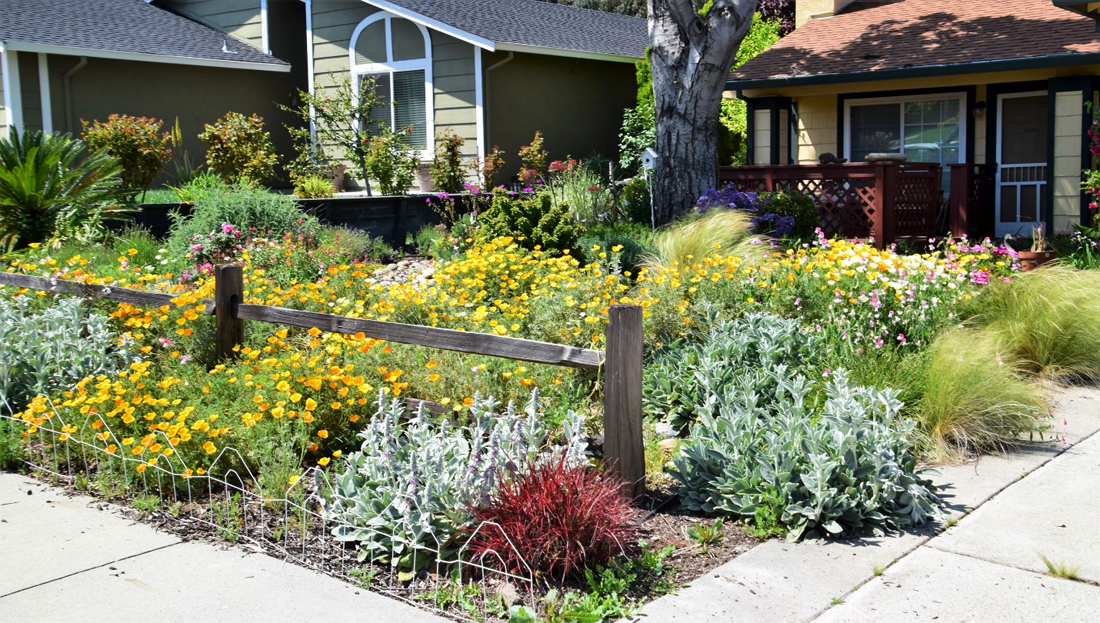 Water Saving Checklist
Only schedule irrigation or manually water between the hours of 2am – 6am. Watering between these hours will minimize evaporation and allows your plants to store up the water they need to take on the heat of the day.
If your property is sloped or you have clay soil (this is most of Antioch) break your irrigation time into 3 cycles. If you are watering 15 minutes, water 5 minute cycles with 30 minutes to an hour in between each start time. This will give more time for the water to soak into the soil, minimizing evaporation and runoff.
Mulch your landscaped areas. Make sure you have a 2-4 inch layer of organic mulch on top of the soil. Mulching not only makes a garden look better, it also decreases evaporation, erosion, nourishes the soil, and prevents weeds! For discounts on mulch, click HERE.
Save water by trading your lawn in for a garden. Lawns require 62 gallons of water in each 10×10 portion each week, which makes it the largest consumer of landscaping water. The Contra Costa Water District (CCWD) will pay you $1 per square foot with a maximum of $1000 for residential and up to $20,000 for commercial to remove your front lawn and replace it with water-wise landscaping. Pre-inspection is required and needs to be approved before replacement can take place.
Select plants with low water needs. You can search for plants that require less water based on soil type, plant/flower color, sun needs, and more HERE.
Plant with Natives! Planting with local natives will not only give you plants that need less water but that are also better suited for the local climate. They often require less care and maintenance then introduced plants. For more information on Natives, visit Bringing Back the Natives orCalifornia Native Plant Society.