Recreation Department
Contact Info
Brad Helfenberger
Parks & Recreation Director
Antioch Community Center
4703 Lone Tree Way
Antioch, CA 94531
(925) 776-3050
Office Hours:
Monday-Friday
8:30am-5:00pm
Join Our Team!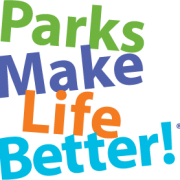 What is Coastal Cleanup Day?
California Coastal Cleanup is a global effort – rooted in love for our oceans and community involvement. On Saturday September 17th from 9 AM to noon, grab your bag and gloves and help clean the coast by keeping trash out of storm drains, creeks, and rivers, all of which eventually lead to the ocean.  We will be picking up trash in and around the Antioch Water Park– 4701 Lone Tree Way and the (behind the skate park) Antioch Marina – 5 Marina Plaza (at the foot of L Street).
The cleanup brings awareness to the marine litter problem and provides a community event for direct involvement. Help us by joining in the fight to preserve wildlife by taking trash out of the environment!
Please register. The event is part of the International Coastal Cleanup, organized by the Ocean Conservancy. California Coastal Cleanup Day is the largest volunteer event in the US and International Coastal Cleanup Day is the largest volunteer event on the planet!
You're busy that Saturday morning?  You can still participate!  Clean up your neighborhood, parks, and local area anytime during the month of September.  Trash from inland areas flows downstream to the coast, so cleaning up neighborhood trash prevents marine debris. Gather cleanup supplies from home, download the CleanSwell App (to count your trash, and to have your trash counted!), and clean on your own time.  All clean up that take place during September will count towards our statewide goals.
Please print, sign, and submit this waiver to mcabral@antiochca.gov. Volunteer alongside your families, friends, coworkers, scout troops, school groups, and service clubs. If you have more in your group than the form allows, email Monserrat Cabral at mcabral@antiochca.gov with the information on your group (see tabs above) and submit all waivers, in person or electronically.