Recreation Department
Contact Info
Brad Helfenberger
Parks & Recreation Director
Antioch Community Center
4703 Lone Tree Way
Antioch, CA 94531
(925) 776-3050
Office Hours:
Monday-Friday
8:30am-5:00pm
Join Our Team!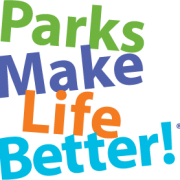 Outdoor Events on Public Property
Special events are important gatherings in the community that remind us of Antioch's rich heritage. Special events strengthen civic pride and support the efforts of businesses and organizations. It is the City's goal to assist event organizers in planning a safe and successful event with minimal adverse impacts upon our citizens or neighborhoods surrounding the event.
Generally, any activity organized by an individual, group, or outside entity that involves the use of, or having an impact upon, public property, public facilities, parks, sidewalks, and street areas, requires a permit. Special events are generally significant in scale and often involve an invitation to the community at large. Review the City of Antioch Special Event Policy.
Complete the Special Event Application (links below) and submit it to the Recreation Department at the Antioch Community Center, 4703 Lone Tree Way or via email to recreation@antiochca.gov.
Printable Version (PDF): 2023 Special Event Application
Block Parties
Block parties are street closures intended for neighborhood residents only. Complete the Block Party Application and submit to the Antioch Police Department at 300 L Street.
Outdoor Events/Live Entertainment on Private Property
Special outdoor events (e.g. carnivals, art shows, craft fairs, concerts) or live entertainment held on private property may require a permit. Contact Community Development at (925) 779-7035 for assistance. Applications are available here.