Contact Info
Julie Haas-Wajdowicz
Environmental Resources Coordinator
Environmental Resources Line
Related Items

Environmental Resources
---
Property Assessed Clean Energy (PACE)
Legislation passed by the State of California, and further approved by the City of Antioch, enables Antioch property owners to finance a wide range of energy and water efficiency upgrades by attaching PACE financing to their property tax bill. Upgrades such as solar installations, attic insulation, energy efficient windows, water-on-demand water heaters, grey water systems, and more are covered.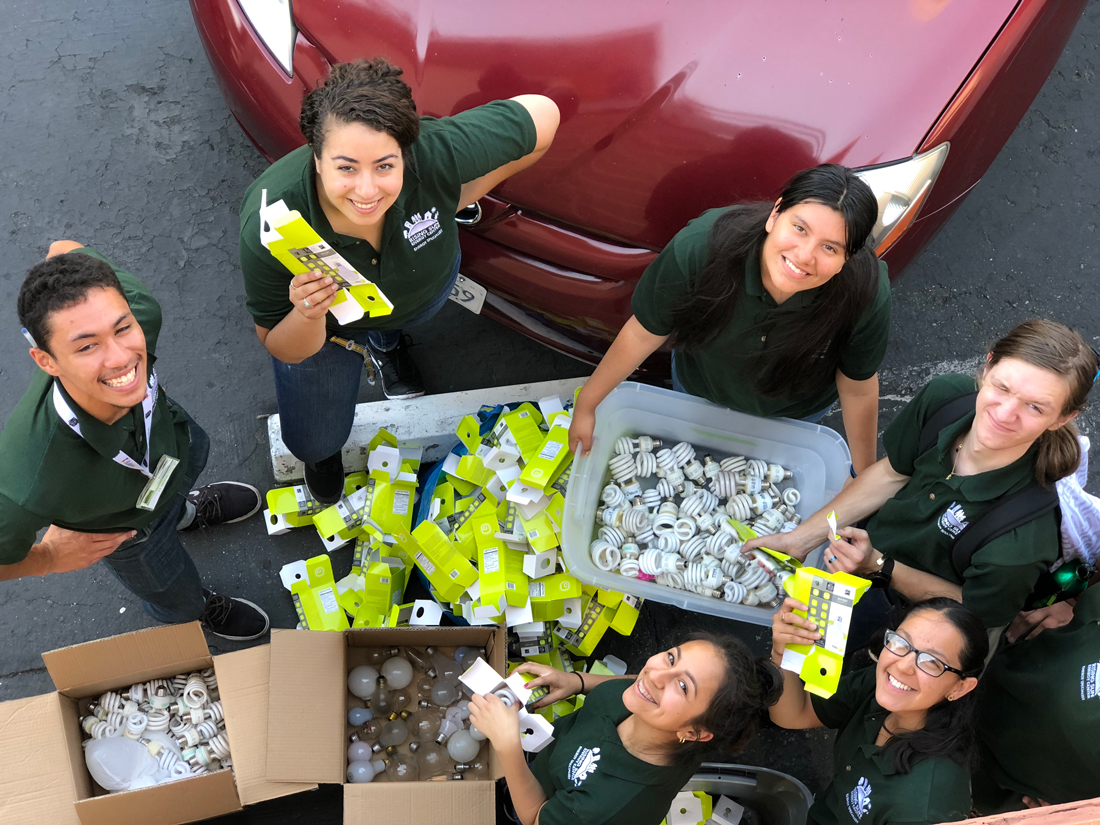 Benefits of PACE
With PACE, property owners can defer upfront costs while simultaneously lowering energy bills, typically providing a net financial gain. The upgrade investment amortizes on your property tax bill, and should you sell the property, the remaining debt transfers to the new owner. (The debt can also be paid off at the time of sale.) This means even short-term property owners can realize the benefit of an upgrade and possibly make their property more attractive for a sale.
Switching to become a sustainable home provides benefits to whole community and local economy of Antioch. By promoting energy and water efficiency, PACE plays a role in improving local air quality, extending our precious water supply, and spurring the economy and local job activity. PACE helps to implement Antioch's Climate Action and Resilience Plan, by reducing per capita energy use, retrofitting buildings to be green, and creating clean tech jobs.
FAQs
What is property assessed clean energy financing?
Property Assessed Clean Energy (PACE), financing allows property owners to fund energy efficiency, water efficiency, and renewable energy projects with little or no up-front costs. With PACE, residential and commercial property owners living within a participating district can finance up to 100% of their project and pay it back over time as a voluntary property tax assessment through their existing property tax bill.
First, by offering up to 100% financing on qualifying improvements, PACE can eliminate the need to pay out of pocket for your project. In addition, your interest may be tax deductible.
Second, depending upon the type of improvements installed, repayment may be amortized for a period of up to 20 years, keeping your monthly payments low enough that your utility savings may exceed your payment, creating a net positive cash flow.
Finally, because PACE ties the loan to the property and not an individual, the loan may transfer upon sale or refinancing of the property. In other words, you may not need to be concerned about recouping the cost of your improvements if you decide to sell the property before the loan is repaid.
Who can take advantage of PACE?
In general, PACE programs offer competitive financing terms to property owners with at least some equity in their home or business and have not been delinquent on their property tax or mortgage payments. For further details concerning property eligibility (residential, commercial, and municipal) and financing terms, contact the individual PACE provides listed below.
Which property types can access PACE?
PACE financing can be used for residential, commercial, multi-family, industrial or municipal properties. Renew Finical offers programs all property types; while AllianceNRG Program and Ygrene Financing offers both programs for commercial and residential. Hero Program is for residential only and Dividend is for all commercial property types, including office, industrial, agriculture, retail, hotel, and multi-family – Non-profits and houses of worship are also eligible. To learn more, see the list of Antioch partnered individual PACE providers below.
What products and improvements can be financed with PACE?
Eligible products that can be financed with PACE may vary by individual PACE providers and administrators. In general, most products that can be permanently affixed to a property and reduce on-site electric, gas or water consumption will be considered eligible. Some examples include: attic insulation; heating, ventilation and air conditioning replacements; solar photovoltaic and thermal systems; and low-flow toilets.
Property owners wishing to finance an energy efficiency, water conservation or renewable energy project through a PACE program need to find a contractor that is signed up to participate in the programs. Each program has their own process for participating with contractors and the list of participating contractors differs. Property owners are responsible for doing their own research and deciding which program and which contractor they choose to go with.
What happens if an owner sells the property?
Since it's an assessment on the property, it would of course be disclosed and the new buyer would have to negotiate whether to have the seller pay it off or continue the assessment.
What is the length of payment? The program is structured to tie the term of the assessments to the useful life of the measure. Terms typically range between 5 and 20 years.
Is www.helpantioch.com endorsed by the City of Antioch?
WARNING: postcards have been sent out improperly using the City of Antioch's logo and wording to act like the program is partnering with the City. The program is promoted as a PACE program, however, it is not affiliated with any of our PACE partners. The City of Antioch has NOT endorsed or partnered with the program advertised by the coalition responsible for these postcards. If you have a concern about marketing materials that you have received, please contact the Environmental Resources Division at (925) 779-6137.
Contact a PACE partner
Property owners wishing to finance a project through PACE, or having questions regarding specific product eligibility, should contact the individual PACE providers with which the City of Antioch is partnered: