Recreation Department
Contact Info
Brad Helfenberger
Parks & Recreation Director
Antioch Community Center
4703 Lone Tree Way
Antioch, CA 94531
(925) 776-3050
Office Hours:
Monday-Friday
8:30am-5:00pm
Join Our Team!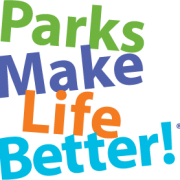 ---
2021 Junior Recreation Leadership Program

Application Period: April 19 – May 19, 2021
All applications must be submitted by Wednesday, May 19, 2021 to be eligible for the program.
Program description
Date: June 28, 2021 – July 23, 2021
Note: The Junior Recreation leaders are expected to participate in all program activities throughout the course of the program, so they should keep their schedules open for the allotted time. This will include 2 all-day orientations during the week of June 21st.
Location: Antioch, CA
Program description: The Junior Recreation Leadership Program is a leadership development opportunity for Antioch youth, ages 13-15. This professional and training experience will take place in Antioch, CA from June 28- July 23, 2021. 
The program employs a highly interactive approach both in workshops and in a range of public and community settings.  Through engaging activities, youth participants will better understand civic participation and use this opportunity to become contributing members in their communities. The program is a training and introduction to the workforce. One of the goals is to provide participants with the skills to be leaders. They must complete a required post-program service project in their local community. This program is fully funded by the City of Antioch Parks and Recreation Department.
The safety of participants and our communities is our number one priority. Masks must always be worn, and social distancing guidelines must be adhered to.
Eligibility requirements
Reside in Antioch or within AUSD boundaries;
Be between the ages of 13 and 15 by April 1, 2021;
Be able to work cooperatively in a team setting and appreciate the opinions of others;
Be interested in leadership, have good attendance and participation record, be interested in community service and volunteer activities and program theme;
Be able to commit to implementing a post-program community-based project;
Participate fully in all activities;
Have permission from parent(s) or legal guardian(s) to participate in the entire program;
We encourage people with disabilities and diverse backgrounds to apply. Opportunities are open to people regardless of their race, color, national origin, sex, religion, socioeconomic status, disability, sexual orientation, or gender identity.
Junior Recreation Leader Application Instructions
The application consists of an online written application. The information you provide in the written application will be used to select finalists for this program. Please read all instructions and submit application completely.
Online written application
Follow these steps to complete the application by midnight (PST) on Wednesday, May 19, 2021
Print, complete and send the following documents. (You can email, text, or drop off at the Center).

Letter of Recommendation– one letter of recommendation is required. Letters of recommendation must be written on the form below and hand signed. We highly recommend that the person who writes this letter is an adult leader at school, club, or church. knows you in a professional, school or volunteer setting. Some examples of appropriate recommenders are:

Teachers
School administration
Club advisors or coaches
Counselors
Faith leader
We DO NOT recommend that you ask a family member or friend to write a letter for you.
Letter of recommendation template
Junior Recreation Leadership Program Participant Signature Page – one (1)hand-signed 2021 Youth Leadership Program Participant Signature Page.
Note: Both you and your parent(s) or legal guardian(s) must sign (by hand or a digital signature) this form. Names typed on a computer will not be accepted.
2021 Junior Recreation Leadership Program signature page
Complete the personal information and essay questions asked on the application. Complete and send the required Letter of Recommendation and the Signature Page with the application.  You must submit your completed application by midnight (PST) on May 19, 2021.  You can email, text, or drop off at the Center.  For email please send to mabakan@antiochca.gov.
Application Period: April 19 to May 19, 2021
Please send any inquiries regarding the application process to  mabakan@antiochca.gov.